The "Eye of the Storm" is a unique acrylic painting by taiche. This beautiful work in blue and grey hues depicts the relationship of a man and woman and it's evolution into a strong force. In this painting taiche uses visual imagery to show the sometimes volatile characteristic of a relationship. The work shows the strength and bond between a couple, visually,
as the "eye of the storm".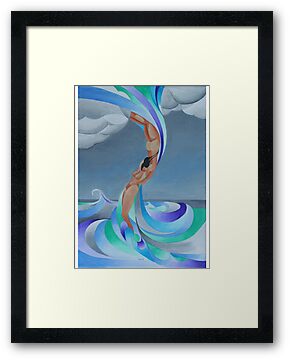 For Sale As Greeting Card, Matted Print, Laminated Print, Mounted Print, Canvas Print and Framed Print
The Eye of the Storm
is available as Postcards, Greeting Cards, Prints and Posters on Redbubble.