The task of choosing jewelry for a girlfriend can be a difficult one. This is especially true if the boyfriend/husband does not have any knowledge of trending fashion or accessories. With so many styles, designs, and individual tastes, picking out a piece of jewelry for a special occasion or that special someone can be a daunting experience. Taiche's handmade artisan jewelry designs take the mystery away: each piece is unique and deviate away from than going with what's "in" at the moment.
My Latest Additions in Category
Shades of Grey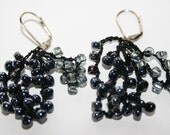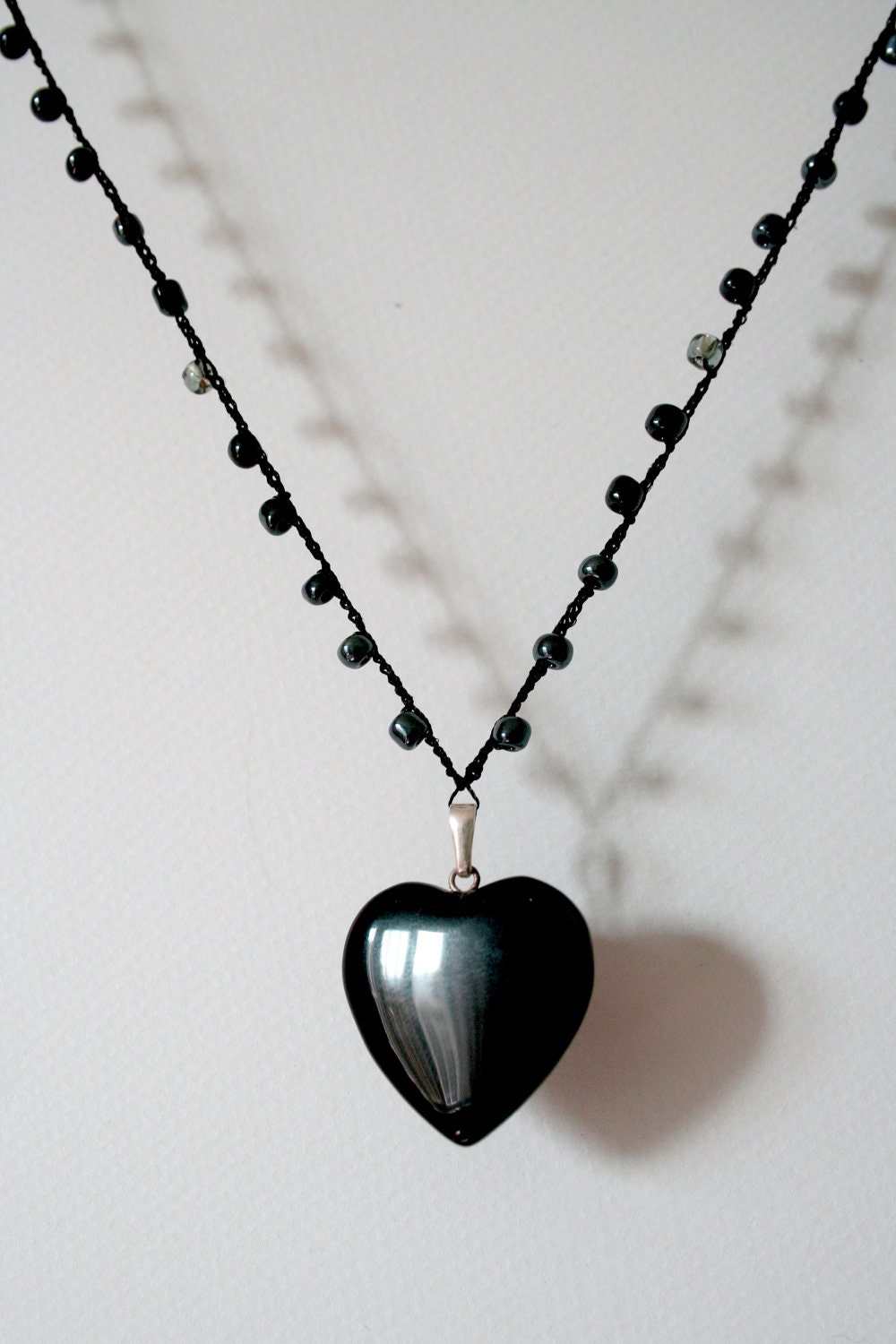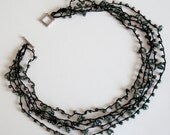 Unique handcrafted artisan jewelry can be found with taiche on Etsy.Taiche ensures that her custom handcrafted jewelry is photographed in a natural light enabling the buyer to be certain of the colour choices before they make the purchase. Taiche's store policies, customer feedback and testimonials vouch that she is a reputable dealer. As a designer taiche offers the promise that the piece is unique. Aware that the buyer cannot examine the piece in person or ask the designer any questions taiche ensures a full and comprehensible description with each item and an option of direct contact via Etsy for any requests or questions.
Taiche's jewelry designs have specialty. The jewelry items taiche produces focus on jewelry of a certain type (beaded crochet), and they have an ongoing theme following seasonal fashion color trends. A simple glance at the wife's/girlfriend's wardrobe may provide a clue as to her style, and can narrow down the handmade jewelry designs he has to choose from in store.
The great thing with taiche's handmade jewelry designs is that the buyer can determine their own price range. Taiche accommodates the average buyer who is looking for something that is beautiful but within a smaller budget. If he does have the money to spend on a more expensive piece, custom handcrafted jewelry can be suited to his girlfriend's exact tastes. Taiche is able to create something specifically in her style, color, and size which ultimately shows that he knows her well.
Choosing handcrafted artisan jewelry for a girlfriend is a beautiful and meaningful gift to give for any occasion. Custom handcrafted jewelry is unique and shows her that her partner put effort into finding the perfect gift.
Let taiche take the difficulty out of choosing jewelry for your special someone. Taiche offers exquisite hand crafted jewellery designs of necklaces, bracelets, earrings and bridal jewellery that make ideal gifts for special occasions such as birthdays, anniversary, Valentines Day, Mothers Day and Christmas.