"I Really Love those (Tiger?) Feet" Fine Art Print by taiche RedBubble
Sold a greeting card of "I Really Love those (Tiger?) Feet"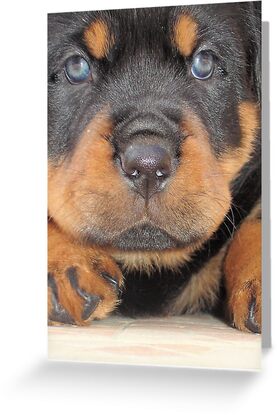 Greeting Cards
Birthdays, Thankyous, Valentines, or even Wednesdays, there's always an occasion for a stunning card. And with standard 4" x 6" or magnificent 5" x 7.5" versions to choose from, not to mention the multitude of high calibre and totally unique images on RedBubble, you'll never find yourself unprepared again. They're printed on marvellous matted card using state of the art digital printing technology so cutting edge that it still has that new car smell. They hold a remarkable external photo quality while retaining a wonderful writing surface on the inside. Posted ready to fold, each with their very own envelope, and packed with the high probability you'll be unable to part with them.
Postcards
Promotional weapon, empty space on your office wall, distant friend, the humble postcard is more versatile than Optimus Prime. Available as a standard 4" x 6" and printed with the same technology and high degree of craftsmanship as the greeting card you know you won't be disappointed. The flip side is adorned with the image name and artists details and excellently positioned areas of absolutely nothing for you to fill in with useful things like a stamp, an address and a 'Wish you were here'.