4th of July Sale! 17.76% Off T-Shirts!
Use Code: LANDOFTHETEE Shop Now!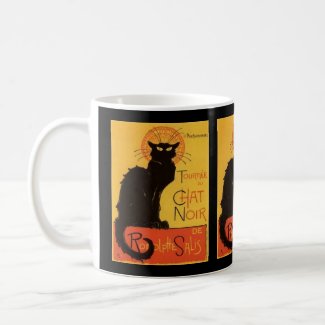 Classic White Mug
Your favorite photo or funniest saying is a great way to start the day. Use our white mug to showcase your creativity. It has a large handle that's easy to hold and comes in 11oz and 15oz sizes. Dishwasher and microwave safe. Makes a great gift!
La Paree Stories is not yet available on 3dRose Check out these other great cats, a wonderful range of gifts and collectables for anyone, especially the cat owner! Makes a great gift idea for any occasion or holiday. Personalization text can be added at checkout.
30 Day Money Back Guarantee: If you are not totally satisfied with our product you can return it for a full refund minus the shipping cost. Please note personalized items can't be returned.
Sold
Le Chat Noir
Coffee Mug to
Dr.
25.6.11.
Thank You so much for visiting taiche at Zazzle.
I am so pleased to know that you have found the perfect rack card and hope that your gift is welcomed and treasured.It's great news to learn that you have found my Zazzle Store and I hope that you visit again soon.