Olive Thomas
(October 20, 1894 – September 10, 1920) was an American silent film actress and socialite. She is best remembered for her marriage to Jack Pickford and her death.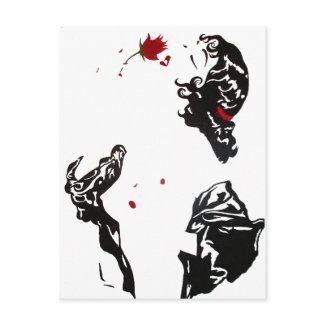 Postcard
Keep in touch with Zazzle custom postcards! Add your favorite image to a blank postcard or say "hi" with a pre-existing design. Save paper and mail a note without wasting envelopes!
•4.25″ × 5.6″ (portrait) or 5.6″ × 4.25″ (landscape).
•Printed on ultra-heavyweight (120 lb.) card stock with a gloss finish.
•No minimum order.
•Get custom stamps to match!
Olive Thomas is not yet available on
3dRose
. Apologies. In the meantime why not check out…..
Sold
Olive Thomas Post Cards
to
Gerald
16.6.11.
Thank You so much for visiting taiche at Zazzle.
I am so pleased to know that you have found the perfect Greeting Card and hope that your gift is welcomed and treasured.It's great news to learn that you have found my Zazzle Store and I hope that you visit again soon.