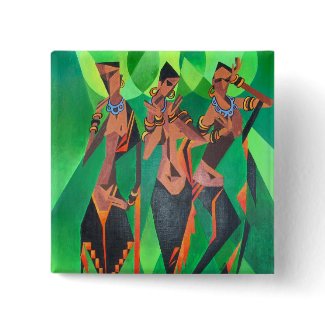 "Hey Now …Girls Just Wanna Have Fun" was inspired by the single released by singer Cyndi Lauper.
In this work I wanted to fuse women with and music and mirror the reggae-tinged arrangement and the feminist anthem this song has become. The use of burnt orange, green and black is symbolic of the Jamaican flag, the ethnicity of the figures suggests freedom and emancipation.
Click the link for Zazzle
Girls Just Wanna Have Fun
Gifts


Why not check out…..
The portrayal of three women is suggestive of the reggae beat: reggae usually accents the second and fourth beat in each bar, with the rhythm guitar also either emphasizing the third beat or holding the chord on the second beat until the fourth is played. The work suggests movement, rhythm, dance and spirituality. This acrylic artwork is about random juxtoposition: two random objects (music and art) moving in parallel, a technique intended to stimulate creativity. Equally it should be seen as stimulating movement, change and progressive thought. An abstract realist painting depicting the African women dancing. Painted in acrylics on 40×30cm 300gsm canvas texture acid-free acrylic paper.
The original is framed and is for sale.
Click the links to see all of my Redbubble
Dance Paintings
Dance Photography
Dance Greeting Cards
Dance Stickers
Dance Tees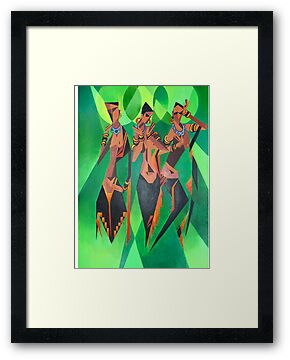 July 2009
Hey Now - Girls Just Wanna Have Fun
is available for sale as Greeting Cards, Matted Prints, Laminated Prints, Mounted Prints, Canvas Prints, Framed Prints and Posters